Last year I bought a couple of lenses. One is 1 17½£ Taylor, Taylor, & Hobson f8 Rapid Rectilinear lens that is marked 12"x10", great as I have a camera that format. I haggled on price and got a bargain. The seller said will you take this one for £30, I said no it's disgustingly dirty. I decided later OK and bought it.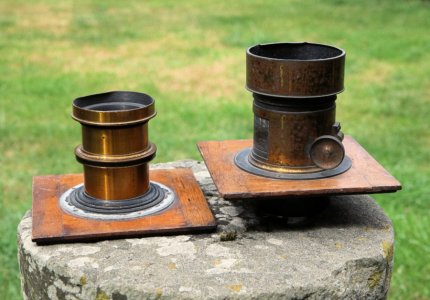 The lens boards are the same size indicating they were used with the same camera. When I got home I looked at the dirty lens, the one on the left. Then I saw the manufacturers name.

Dallmeyer archives show it's a Fast Acting Portrait Petzval 2B, 8" f4, manufactured in early 1864. Optically it is excellent condition.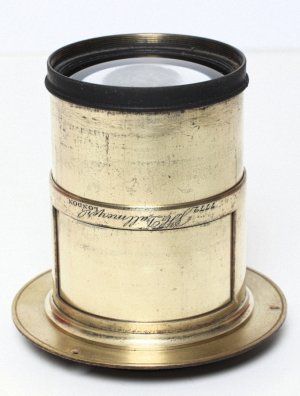 It's not the usual swirly Petzval/
I have to use it on one of my 10x8 Agfa Ansco cameras, with a 5x4 reducing back, it would be OK for closer user with a 7x5 back. There are more images from this session, and I've used it again, but have yet to print the negatives, meanwhile a third much longer shoot with it is planned for the end of this month.
Ian