One of the lesser well known memorial days in the UK is 15th September, Battle Of Britain Day.
Further to
my post on 35mmc
where I recount the story behind my recording of one of the memorial stones errected by a local aviation museum here are a couple of images of other stones. No such colourful story lies behind my taking of either of these!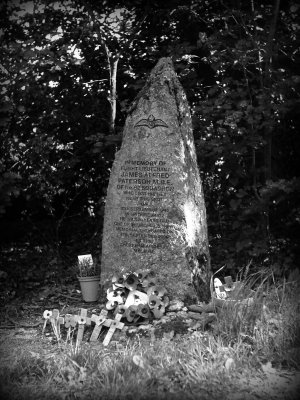 Flight Lieutenant James Peterson.
Sparepenny Lane, Farningham.
EXA 500 / Zeiss 50mm 1.8 / Fomapan 100 / Rodinal



Flight Lieutentant Richard Reynell.
The Point, Blackheath.
Minolta XD7 / Rokkor 28mm 3.5 / Yellow Filter / Tri X / Fomadon