A little history.
I have always been aware of Leica. Throughout my career I almost never saw one. But their reputation for being the ultimate mechanical camera, for endurance and precision always stuck with me. I know people who collect watches and I always thought a Leica would be like a fine watch.
Just before the pandemic hit I finally bought myself a Leica M4p. Up till now any 'extra' funds I had went to my working gear, lighting or whatever I might need.
I still don't Need with a capital N a Leica. A fellow shooter here in town posted that he was selling his and before I could change my mind I grabbed it. It came with a Voigtlander 35mm 1.4. After buying it I thought about getting a Leica lens but they were more precious than the camera body. But I did buy a nice Voigtlander 21mm just because.
I ran a roll through it and loved the feel of the camera. I know many here are way ahead of me on Leica. I'm just discovering the many reasons they're so celebrated. But then after shooting that roll I put the camera down and it sat on a shelf mocking me for a long time. Last month I finally grabbed it up and put another roll in deciding to keep it with me as I ran around the city doing errands or shoots. I decided to photograph people. Each would get a couple frames on the roll of Tri-X.
I don't have a darkroom as much as I wish I did. Fortunately a couple of young guys here in town recently opened a lab. I dropped off that first roll from 2018 and the new one. When I got the film back (pleasantly surprised it all worked) I used my old Nikon SuperCoolscan 5000 to scan a few frames and Lightroom to do a quick edit. I have a bit of a learning curve to go on the camera but it sure was fun shooting film again.
Here are six of the people images.
My helpful friend Greg at a mens clothing store.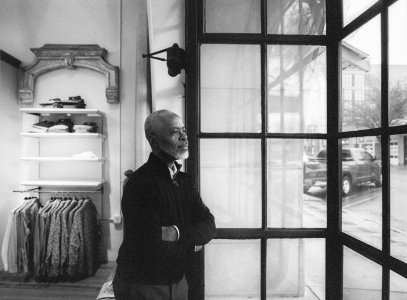 My brother in town for a visit.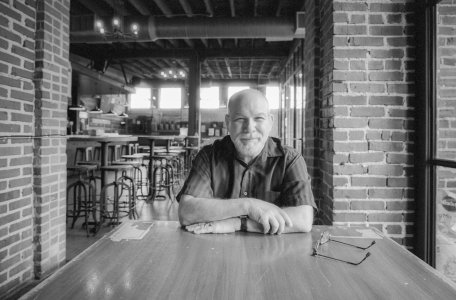 Nicole,the wonderful lady who cuts my hair and her dog Cloie




My friend Don who is an angel to the homeless in town.




A Forestry and Conservation ranger I met on a shoot for state tourism.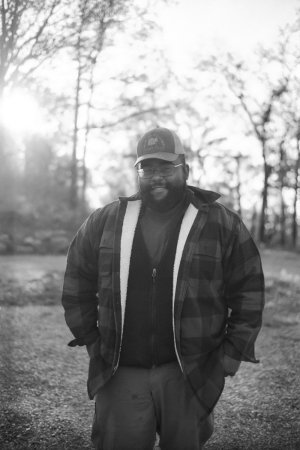 A manager at the Honda Manufacturing plant I met on a shoot for a business magazine.